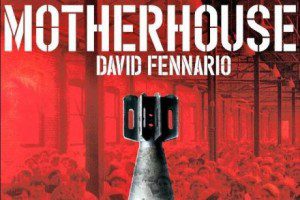 You are invited to a reading from Motherhouse, the most recent play by award-winning playwright David Fennario of Verdun, read by McGill theatre student Laura Orozco.
When: Tuesday, 10 November, at 7pm
Where: Elizabeth Wirth Music Building, Room A-832, corner of Sherbrooke & Aylmer.
Motherhouse is a one-character show about Lillibit and her friends who work in an all-woman factory in Verdun during WWI. The workers made fuses for artillery shells then attached them to the shells which were shipped to Europe. When she has an accident at work, she and some of her friends decide to organize a union, which lands Lillibit in jail. The play also explores the horrible physical and psychological consequences for veterans from Verdun and the trials which their loved ones faced in supporting them.
The playwright, David Fennario, will be in attendance for discussion and to answer questions.
To read more about Motherhouse, here is a review from its 2014 production at the Centaur Theatre. See also the Facebook event.
This event is a collaboration of MUNACA Social Justice Committee & AMUSE Equity Committee.