comMUNACAtions April 2016
The opinions expressed in this newsletter do not necessarily reflect the official opinions of MUNACA.
---
NEW UNION NAME CONTEST!
We have received several suggestions for our union's new name… but the more ideas we have to choose from the better! Here are some tips to get your creative juices flowing:
Format:
Acronym – Each letter stands for something (like our names now: MUNACA and AMUSE). This seems the most obvious way to come up with a name but it is not the only one. Nor does it necessarily have to be any combination of MUNACA and AMUSE. Let's go for something fresh!
Portmanteau – Combining parts of words. An example is UNIFOR, Canada's largest private sector union formed in 2013 that merged the Canadian Auto Workers and Communications, Energy union with the Paperworkers union. Their slogan is "A union, for everyone." There's nothing about cars or paper in the name, but it works nicely.
Or even a combination of both of the above!
Key words and concepts:
•  Union, Association, Organization
•  Workers, Assistants, Support, Staff, Professional, Employees
•  Alliance, Group, League, Syndicate
•  Labour
•  McGill, University
•  Solidarity, strength, collective, joined, unity, members, fair, right, service
Send the fruits of your genius to munaca.media@gmail.com by April 30, 2016. The top contenders will be published shortly thereafter and a poll will be held so YOU can tell us which is your favourite!
Email your contributions, questions and feedback (English or French) to: munaca.media@gmail.com
---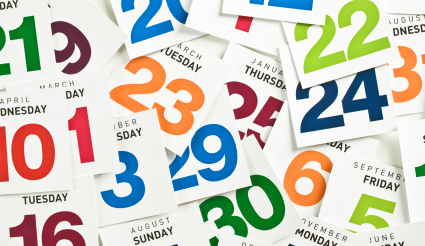 Check the MUNACA Events Calendar for all important dates:
Council and Committee meeting dates, member lunch-and-learn sessions, special events such as the barbecue and Christmas party, and Annual General Assembly and Special General Assembly dates.
---
What's been happening …
March 30 – We are very sorry to have to announce the sudden death of long-time MUNACA member Shane Smith, who worked at the Bookstore.  Shane was universally liked and leaves a huge hole in many people's lives.
The service will be held on Saturday, April 16 in St. Eustache. His family has created this webpage with more information.
What's Coming Up: Save the dates!  $15 and Fairness event, memorial for Steve Millier …Mac campus council meetings.
Recipe! – Pouding Chomeur