ComMUNACAtions June 2016
The opinions expressed in this newsletter do not necessarily reflect the official opinions of MUNACA.
Email your contributions, questions and feedback (English or French) to: munaca.media@gmail.com
---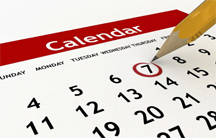 Check the MUNACA Events Calendar for all important dates:
Council and Committee meeting dates, member lunch-and-learn sessions, special events such as the barbecue and Christmas party, and Annual General Assembly and Special General Assembly dates.
---
ELECTION RESULTS – EXECUTIVE BOARD AND COUNCILS
Congratulations to our new Executive Board (three-year term) and Council representatives (two-year term)!
Executive Board
Thomas Chalmers, President
Andreas Gadmer, Vice President
Nancy Crowe, Vice President, Communications
David Roseman, Vice President, Labour Relations
Colby Briggs, Vice President, Finance
C-Council:  Sherrie Child, Kelly Hanley, Marylin Linhares, and Jennifer Nicholls
L-Council:  Debra Yee
T-Council:  Diana Lee, Sam Minter, Sanjeev Panigrahy, Richard Rossi, Ranjan Roy, Badawy Sha'ath, Timothy Swiffen, and Danny Trempe
---
What's been happening …  June 8th Annual General Meeting, Shane Smith Memorial BBQ  
---
What's Coming Up: Save the Dates!
PSAC-Quebec – check their website (in French only) regularly for upcoming events.
PSAC – check their website for news and events.
---
Parallel Lives:  Captain Badawy Sha'ath