CoMMUNACAtions May 2016
The opinions expressed in this newsletter do not necessarily reflect the official opinions of MUNACA.
---
Thanks to all the members who emailed us suggestions for our new union's new name. MUNACA and AMUSE members are now invited to vote for their first and second choices. Take this two-minute poll and help us decide! Poll open until Tuesday, May 31.
Email your contributions, questions and feedback (English or French) to: munaca.media@gmail.com
---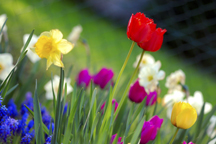 Check the MUNACA Events Calendar for all important dates:
Council and Committee meeting dates, member lunch-and-learn sessions, special events such as the barbecue and Christmas party, and Annual General Assembly and Special General Assembly dates.
---
EXECUTIVE BOARD ELECTIONS
Elections are being held for four Executive Board positions. Paper ballots are being sent via internal mail. If you do not receive yours, please contact the MUNACA office, x 6565.
President
THOMAS CHALMERS
KEVIN WHITTAKER
Vice-President
LYNDA BRAY
ANDREAS GADMER
Vice-President (Finance)
COLBY BRIGGS
RANJAN ROY
Vice-President (Communications)
NANCY CROWE
JANE McASLAN
---
What's been happening …
Report on Special General Assembly… L-Council at Mac… Workplace health and safety training… Our new Council Reps!
What's Coming Up: Save the Dates!
June 8, 12-2 p.m., New Residence Hall Ballroom, 3625 av. du Parc – MUNACA's Annual General Assembly. Please attend to hear about important news on the merger, the MUNACA Trust and other important business. Quorum is required for the vote.
PSAC-Quebec – check their website (in French only) regularly for upcoming events.
PSAC – check their website for news and events.
2016 PSAC Scholarship Program – details here.
Parallel Lives – Patricia Nellissen works in the McLennan Interlibrary Loan Service but after work, she's a gigging musician…