Steward Profiles – Colby Briggs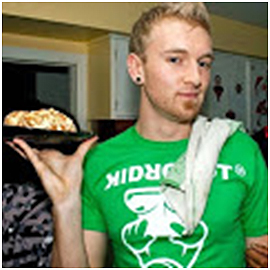 District:  West Central Campus
Workplace and Position:
Administrative and Student Affairs Coordinator, School of Physiotherapy & Occupational Therapy
Contact info (Email and telephone): colbymcbriggs@gmail.com
# Years at McGill:
McGill admin staff member since 2014; have worked at PGSS since 2012
What do you like about being a steward?:
I like to find collaborative solutions to benefit workers and their rights without sacrificing our obligations to students, administration, and the greater community.  It is all about balance!
Personal info (a few words on hobbies, interests or backgrounds): Originally from British Columbia. I did my BA in Sociology and Political Science at Concordia University (2010), then pursued a Certificate of the French Language at UQÀM (2012) and a Certificate of Labour Law also at UQÀM (2015). I worked in Education for a number of years, before moving to administration in 2012.
---
Lieu de travail et poste :
Coordonnateur administratif et affaires étudiantes, École de physiothérapie et d'ergothérapie
Coordonnées (téléphone & courriel) :  colbymcbriggs@gmail.com
À McGill depuis :
membre du personnel de soutien McGill depuis 2014; travail à PGSS depuis 2012
Qu'est-ce que te plaît d'être délégué(e)?:
J'aime trouver des solutions collaboratives qui profitent aux travailleurs et qui conservent leurs droits, sans pour autant négliger nos obligations envers les étudiants, les administrateurs et la communauté globale. Il s'agit de trouver le bon équilibre!
Infos persos (quelques mots sur des passe-temps, intérêts, parcours personnel):
Originaire de la Colombie Britannique, j'ai obtenu mon baccalauréat en sociologie et science politique à l'Université Concordia (2010). J'ai ensuite poursuivi mes études avec un certificat en langue française à l'UQÀM (2012) et un certificat en droit du travail, également à l'UQÀM (2015). J'avais travaillé dans le domaine de l'éducation pendant quelques années avant de me diriger vers l'administration en 2012.