Stewards – Andreas Gadmer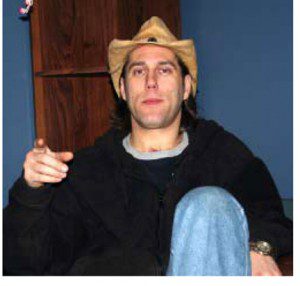 District:  Lower West Campus

Workplace and position:
IT Computer Support, Network and Desktop Services, IT Customer Services, Redpath Library Building, Room R2-00

Contact info (phone and email):
(514) 398-3398, andreas.gadmer@mcgill.ca

# years at McGill:
8  (as of November 2012)

What do you like about being a steward?:
Feeling like you are part of the process and actually seeing it work and in action. Helping people out is the best part and knowing that the help and its resolution make the staff's work life better.

Personal info (a few words on hobbies, interests, or background):
Interests:  Snowboarding, programming, StartCraftII (an addiction), cycling, cross country skiing, and the Friday night release with friends.  I love what I do, as I love helping people and seeing them happy with resolution.  It's a thankless job but seeing people happier afterwards is worth it. Keeping it positive in most angles helps me get through life and allows me to focus on what I can actually change, focusing more on solutions than problems. Life is all in one's perspective. Cheers!
---
Lieu de travail et poste :
Soutien technique de TI; Service clientèle de TI, Pavillon Redpath de la Bibliothèque, salle R2-00
Coordonnées (téléphone & courriel) :
(514) 398-3398, andreas.gadmer@mcgill.ca
À McGill depuis : 8 ans (à partir de novembre 2012)
Qu'est-ce qui te plaît d'être délégué(e) ? :
Ce qui me plaît, c'est de faire partie du processus, de voir comment ce processus fonctionne et le voir en marche. La meilleur, c'est aider les gens, c'est savoir que l'aide et la résolution des problèmes améliorent la vie des membres du personnel.
Info perso (quelques mots sur des passe-temps, intérêts, parcours personnel):
Mes intérêts : la planche à neige, la programmation, StartCraftII (je suis accro !), le vélo, le ski de fond, et me lâcher le vendredi soir avec des amis. J'adore ce que je fais parce que j'adore aider les gens et voir leur bonheur suite à la résolution d'un problème. C'est un travail ingrat qui vaut le coup quand je vois les gens plus contents après. Garder une attitude positive vis-à-vis la plupart des situations m'aide à mener ma vie et me permet à concentrer sur ce que je peux réellement changer, à me fixer plus sur les solutions que sur les problèmes. La vie dépend de son propre point de vue. Salut !