Stewards – Anne Bedard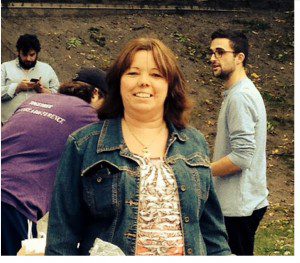 District:  Lower West Campus
Workplace and Position:
Administrative Coordinator – Construction for Facilities Management & Ancillary Services
# Years at McGill: 10 years
What do you like about being a steward and why you chose to become a steward?:
I chose to become a Steward because I believe in helping people when the need arises, and often time's employees need to have advice and perspective for various situations. Being able to assist, also gives me a personal feeling of satisfaction.
Personal info (a few words on hobbies, interests or backgrounds):
I am the type of person who embraces "Life" and treats every day as the promise of something "New" and exciting. I do my best to live life to the fullest, enjoying every moment with the passage of time. Some of my favorite past times are walking with my dog Roxy, reading a good book, hiking and movies.
---
Lieu de travail et poste :
Coordonnatrice administrative – Gestion de projets, Gestions des installations et services auxiliaires
Coordonnées (téléphone & courriel) :
anne.bedard@mcgill.ca; x 4619
À McGill depuis :
10 ans
Qu'est-ce que te plaît d'être délégué(e)? :
J'ai choisi de devenir une déléguée syndicale pour aider les gens lorsque le besoin se fait sentir, parfois les employés ont besoin d'avoir une écoute, des conseils et/ou une perspective différente de la situation qu'ils vivent à leur travail.  Être en mesure d'aider  me donne aussi un sentiment de satisfaction personnelle.
Infos persos (quelques mots sur des passe-temps, intérêts, parcours personnel) :
Je suis le type de personne qui aime la vie et traite chaque jour comme la promesse de quelque chose de «nouveau» et passionnant. Je fais de mon mieux pour vivre la vie au maximum, profiter de chaque instant. Certains de mes passe-temps favoris sont la marche avec mon chien Roxy, lire un bon livre, faire de la randonnée et le cinéma.