Stewards – Patrick Ritchie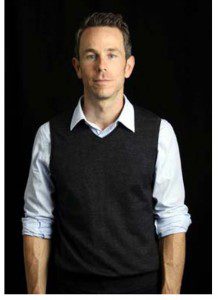 District:  Upper Campus
Workplace and position:
I am currently moving to a temporary assignment in the Faculty of Law, as a Senior Administrative & Student Affairs Coordinator.
Contact info (phone and email):  patrick.ritchie@mcgill.ca
# years at McGill:
Since October, 2007 – about six and a half years (as of March 2014)
What do you like about being a steward?:
I decided to become a steward because I like to help people. I believe that I am trustworthy and someone you can count on. Throughout my career, I have learned that we, as employees, have rights; and that to make these rights be respected, we should first know and understand them.
It has been my experience at McGill that sometimes employees will receive misleading or incomplete information from supervisors. If you have any questions, I invite you to contact me. I would like to meet with staff members to talk about our jobs and to discuss any issues or answer any questions you may have. Also, I will work hard on making sure that the membership is aware of benefits offered to us. One example is that as part of PSAC, we can take advantage of an offer at Nautilus Plus (this offer ends in May!). We can go to the gym to exercise the body and release pent-up tension.
Personal info (a few words on hobbies, interests, or background):
I have a B.A. in Arts from McGill (with a major in Translation from English to French and a minor in Spanish Language). I am presently taking courses at UQÀM and am about to complete a certificate in Revision.
---
Lieu de travail et poste :
Je commence une affectation temporaire au poste de Coordonnateur administratif principal/ Affaires étudiantes à la Faculté de droit.
Coordonnées (téléphone & courriel) :
patrick.ritchie@mcgill.ca
À McGill depuis :
Le mois d'octobre 2007, soit six ans et demi (à partir de mars 2014).
Qu'est-ce qui vous plaît d'être délégué(e) ? :
Je suis devenu délégué syndical parce que j'aime aider les gens. Je suis quelqu'un de confiance et sur qui l'on peut compter. Au cours de ma carrière, j'ai appris que nous avons des droits, et que, pour que ces droits soient respectés, nous devons les connaître et bien les comprendre.
Selon mon expérience, certains employés de McGill reçoivent des informations erronées ou incomplètes de la part de leurs superviseurs. N'hésitez pas à communiquer avec moi si vous avez des questions. C'est avec plaisir que je vous rencontrerai pour parler travail ou pour discuter de vos préoccupations. De plus, je ferai de mon mieux pour m'assurer que les membres soient au courant des avantages qui leur sont offerts. Par exemple, nous pouvons profiter d'une offre intéressante chez Nautilus Plus, qui se termine au mois de mai. Nous allons au centre de conditionnement physique pour rester actifs et relâcher la tension.
Infos persos (quelques mots sur des passe-temps, intérêts, parcours personnel):
Je suis bachelier ès arts de McGill (avec une majeure en traduction de l'anglais vers le français, et une mineure en langue espagnole) ; je suis présentement inscrit au certificat en révision à l'UQÀM.